Tha Than brothers – Mór and Károly – were born in Becej into a noble family. Their father, János was a descendant of noblemen who came from the Low Countries and settled in Szepes County. János was a nobleman without any property, who – being an intellectual - worked as an engineer-official in the town. At the place of this building that has been rebuilt into a Memorial House, there was the original house of the Than family.
MÓR THAN
(Becej, 1828.–Trieste, 1899)
Mór Than was born on 19 June 1828, in Becej. Hungarian historic painting, one of the significant stylistic directions of second half of the 19th Century determined his artistic work.
While retaining his German roots, he became suppporter and painter-chronicler of the Hungarian Revolution in 1848, and after the defeat of the revolution he went to Vienna with the help of Serbian friends of his family, and at the beginning of his studies he was observed by the Vienna secret police.

He became famous while learning from German masters (Karl Rahl), and he accomplished significant employments and won many competitions for artistic works.

His study trips included Vienna, Paris, Rome; in the end Florence and Trieste. His work reaches artistic perfection in his historic paintings, done with academic precision, full-blood drama, discreet colours, using dark tones, red and flesh-colour very aptly. He felt comfortable with almost all techniques of his age, among others, he painted frescos like noone before him in Hungarian fresco painting. He remained a devoted student of the Rahl-school, but Italian painters affected his work regarding his compositional solutions and colours.

He painted mostly Hungarian historic events and mythical happenings, but he did portraits of contemporary historical figures of Serbs and other European nations. In the form of a genre painting, according to the critics, he painted the first canvas of Hungarian critical realism with the painting Recruitment in Times before 1848 - Újoncozás az 1848 előtti időkből.

His frescos, vitrages, canvases, altar paintings can be found in famous buildings of Budapest: the National Museum, the Opera House, the Vigadó (place for Merriment) Concert Hall, the Eastern Railway Station, and churches both in the capital and in the countryside (mainly Backa region).

He received many awards in and outside his country, he won the most precious of that time, the Paris Salon Award, as well.

Catholic community of our town, that he belonged to, got from him as a present the oil canvas Assumpta (Assumption of Mary), while he donated his triptych The Hungarian Conquest Lead by Árpád to his hometown, which was a decoration of the magistrate assembly hall, but it got ruined during the period when great powers defined the roles, and both Serbs and Hungarians were considered to be deadly enemies.

The painter spent his last years in Trieste at her daughter, far away from glory, he died on 11 March 1899.
External links
Wikipedia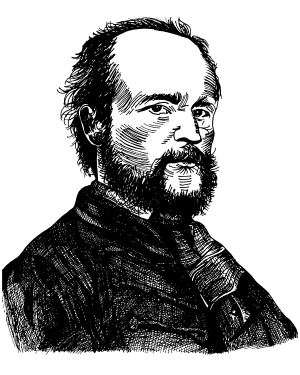 Portrait of Mór Than,
2013, Alisa Tóth